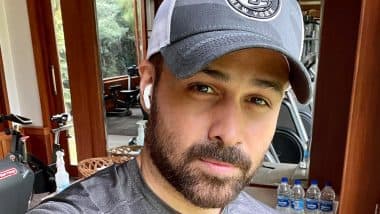 Emraan Hashmi
Srinagar, 20 September : A youth has been arrested for allegedly pelting stones at the unit members of Bollywood actor Emraan Hashmi starrer 'Ground Zero' in Jammu and Kashmir's Anantnag district. Officials gave this information on Tuesday. According to some media reports, the actor was injured in a stone-pelting incident during the shooting of the film in Pahalgam area on Sunday.
However, he has rubbished reports of injuries sustained during stone pelting. The actor tweeted, "The people of Kashmir have given me a very warm welcome. It is a matter of great pleasure for me to shoot in Srinagar and Pahalgam. Meanwhile, the Anantnag police said in a tweet, "After the shooting of the film was over in Pahalgam on September 18 at 7.15 pm, a miscreant removed the film. Stones were pelted on the members involved. Also read: Modi told mayors, cities cannot be benefited with election-centric thinking
Accordingly, FIR number 77/2022 was registered in this connection at Pahalgam police station. After identifying the miscreant, he was arrested." Significantly, for the last two weeks, the shooting of Emraan Hashmi starrer 'Ground Zero' is going on in Kashmir and he did not face any problem. However, officials say that the Pahalgam incident was an isolated incident and only one person was involved in it.
jk youth arrested for pelting stones during shooting of emraan hashmis filmr